Well it seems that I have just acquired some ducks for fathers day. Whoo Hoo kids.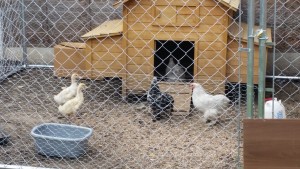 Here are the two new ducks facing up to the bantams in their new run. Had to put chicken wire along the bottom as their first action was to make a run for it straight through the run wiring and out to freedom.
They appear to be settling in but still spend a lot of time under the coop.