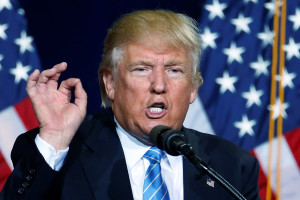 I see the phenomenon that started with Brexit and moved to other EU countries now strike big in the US with the election of Donald Trump. God bless America.
Hopefully he will change America in such a way that the SJWs there will be driven out of power and our PC society will change. If it does then that should impact here and by 2020 we could end up with a PM that was actually conservative. Wouldn't that make a change.
At the very least his changes to the US will impact the world in other ways, he can strengthen our trade to improve our position with the EU negotiations. He can remove support for foreign wars and not drag us in with them.
He is not your standard politician but that is his strength. He can build teams without worrying about politics to move the country forward but he has taken over massive debts, a failed and entrenched governmental system that will not go quietly.
I know he doesn't read this but my only bit of advice is to keep out of slow moving open topped cars in big cities.
The future is unclear but I am positive about it. Fly high President Trump.