Video and Voice communications may be common now but there was a time when people had to communicate with only dots and dashes. It was called Morse Code. The only times most of us will see it now are on TV with War or Cowboy movies when they use the radio to contact the troops or using the telegraph.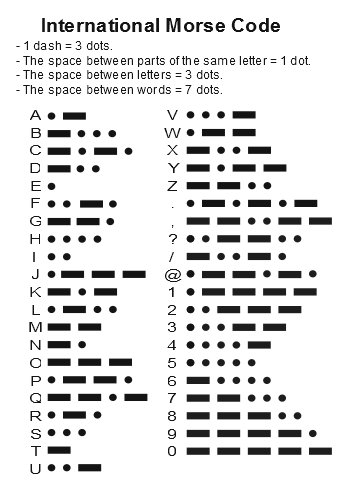 Knowledge of Morse Code is required to pass a Ham Radio license. It is quite easy to learn. Visit Learn Morse Code and learn its secrets in under a minute.
Download the Morse Code Sheet
Download a copy of the Learn Morse Code Sheets.